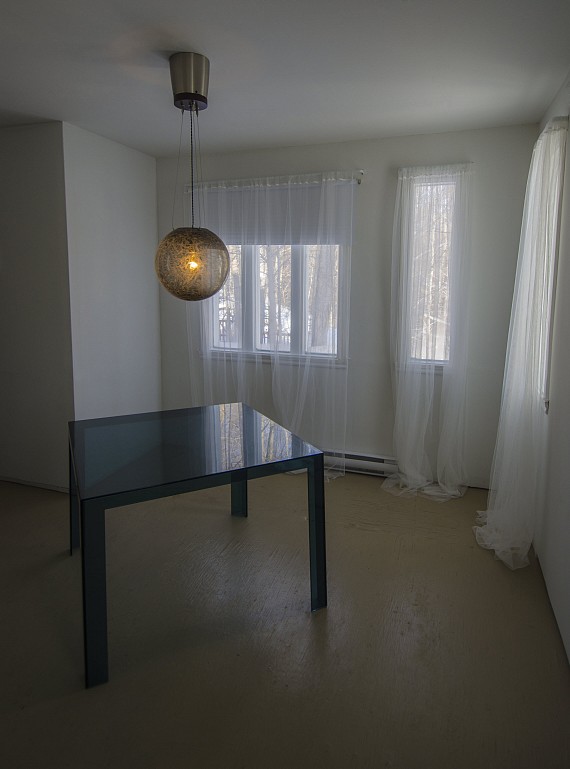 Smoke acrylic, metal, fabric and wood.
Vary in height from 30 inches min to 98 inches max. (Approximately)
Diameter of the sphere is 14 inches
1 x 60w G25/30 max recommended.
E-26 socket (will be converted to E-27 if shipped Europe)
$765.00 CAD
Available for sale, contact Homier Luminaire by email: info@homierluminaire.ca.
All photos by Stephane Caron photographe
Alternate photos:
Click here to see alternate #1
Click here to see alternate #2 (view from below)
Click here to see alternate #3
Click here to see alternate #4
Click here to see alternate #5 (night)
Click here to see alternate #6 (night)
Click here to see alternate #7 (ashes container)
Detail photos:
Click here to see detail #1
Click here to see detail #2
Click here to see detail #3
Click here to see detail #4
Click here to see detail #5
Click here to see detail #6
Click here to see detail #7
Click here to see detail #8
Click here to see detail #9